CACR arranges Discussion session titled "Perspective of AI towards Fourth Industrial Revolution in Bangladesh: Industry-academia Collaboration"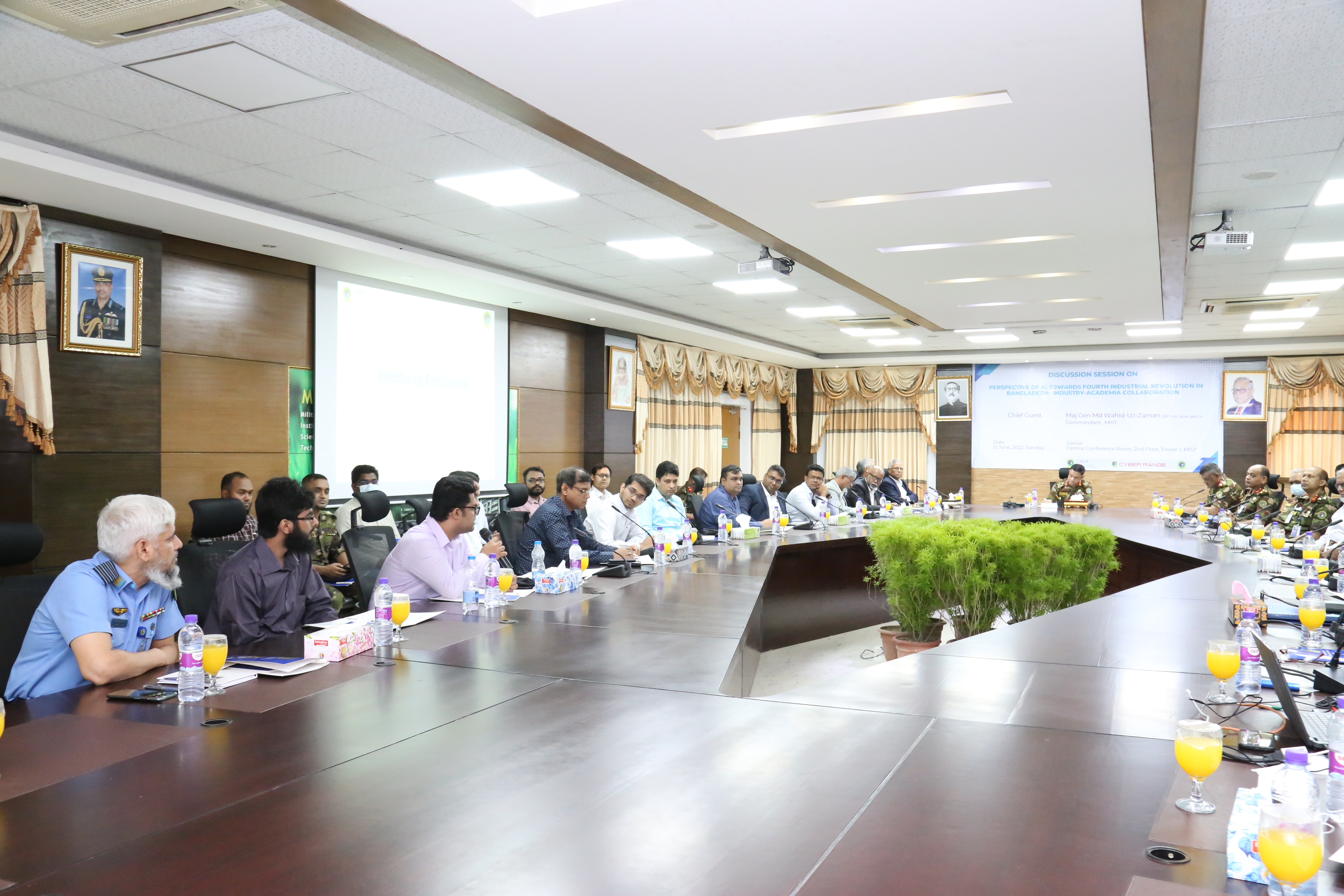 A discussion session titled "Perspective of AI towards Fourth Industrial Revolution in Bangladesh: Industry-academia Collaboration" was organized on Sunday 12 Jun 2022 at MIST. The session was arranged by the Centre for Advanced Computing and Research (CACR).
With the increasing trend of adopting Artificial Intelligence (AI) in the IT industry and extensive use of AI in research, MIST is dedicated to building up industry professionals and academicians equipped with the necessary skills to participate in this AI revolution. The discussion session was held to share ideas and views on how the local IT organisations are adopting AI in their services and how MIST as an academic institute can contribute to the industry and prepare its students accordingly.
Maj Gen Md Wahid-Uz-Zaman, BSP, ndc, aowc, psc, te, Commandant, MIST, graced the occasion as the chief guest.
Along with MIST faculty members, the session was attended by over 21 Managing Directors, Chief Executive Officers, Project Managers, and other representatives from over 17 different IT organizations working with AI. Brigadier General Md Abdur Razzak, SUP, psc the head of the department of CSE, MIST, and the Director of CACR hosted the event and Associate Professor Lt Col Muhammad Nazrul Islam, Ph.D. served as the event moderator.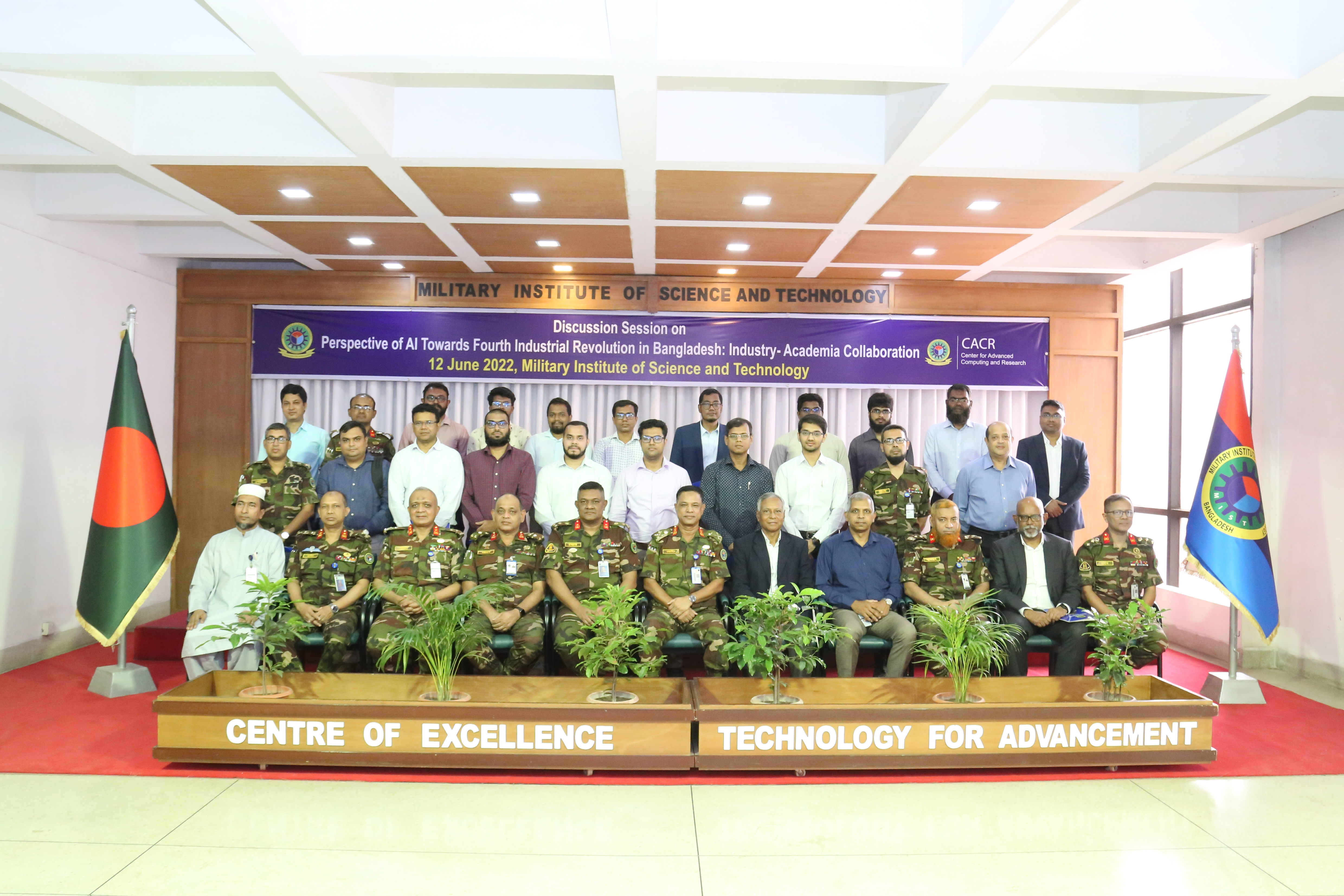 The discussion session was conducted centering around four topics namely Existing projects/efforts taken focusing on AI by the local IT industries, Prospective potential future scopes on AI in the context of Bangladesh, Role of AI in the 4th Industrial Revolution from the perspective of Digital Bangladesh and Scopes and possible ways of collaboration between local IT industries and MIST.

The distinguished guests shared their valuable opinions, suggestions, and guidance regarding the challenges that come with AI, the current state of the AI services offered by the local industries at both national and international levels, and ways of strengthening industry-academia collaboration in AI for developing skilled, capable, and proficient AI workforce and infrastructure in Bangladesh.

The discussion session was concluded on a high note with the expectation that the industry, the academia, and the government can come together in constructive ways to revolutionize AI use and thus uphold Digital Bangladesh's principles.