Civil Engineering Online Competition 2020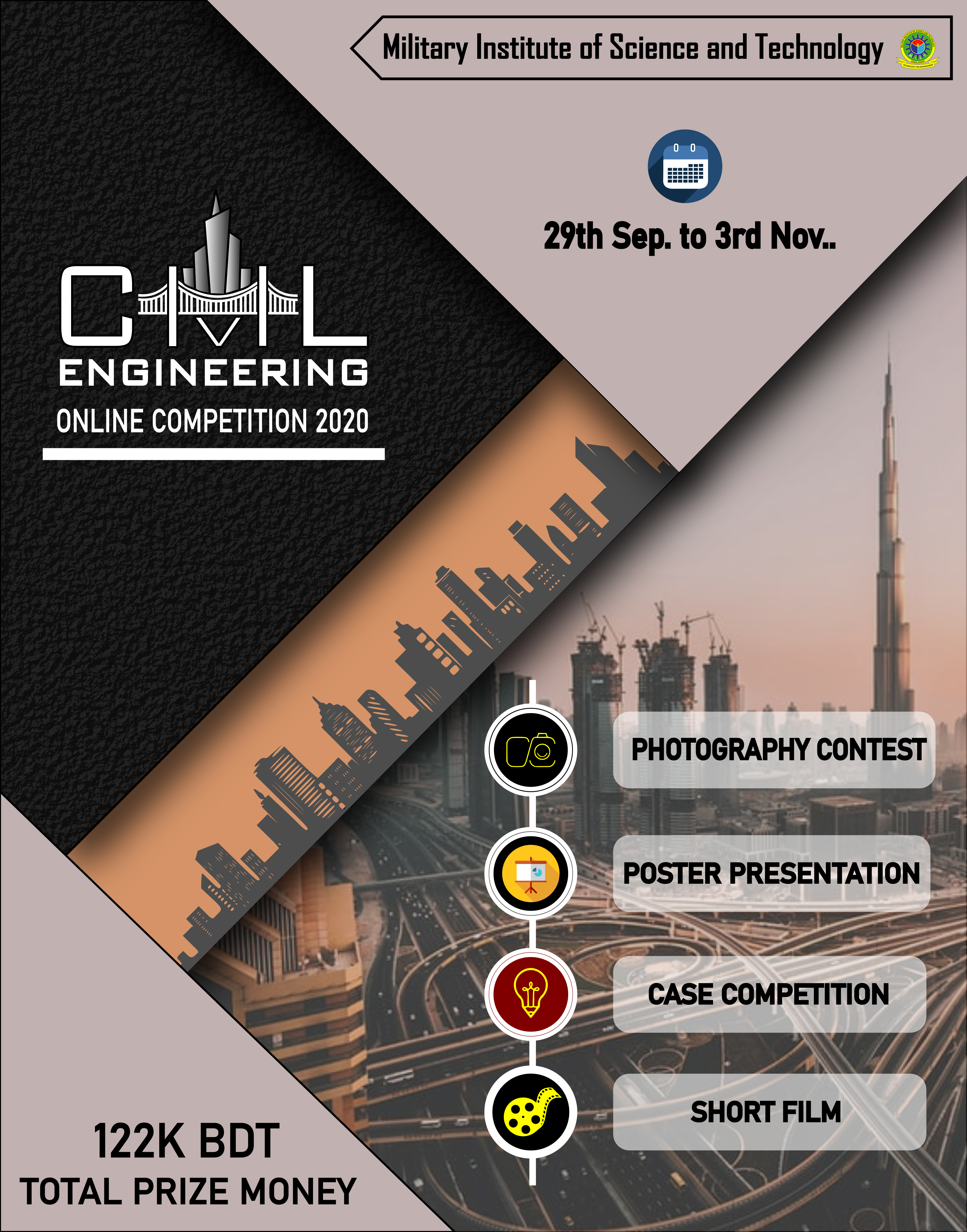 CE FEST is one of the biggest and popular national civil engineering competitions in Bangladesh organized by the Civil Engineering Department of Military Institute of Science and Technology (MIST). Due to the pandemic situation, this time we are arranging "Civil Engineering Online Competition 2020" which will be executed in digital platform to keep everyone safe and secure. The event will held from 29 Sept to 3 Nov, 2020. Only the students of CE and EWCE Department of MIST are eligible to participate in this event.
This year the event consists of:
1. Photography Contest
2. Poster Presentation
3. Case Competition
4. Short Film
There will be no registration fee for any segment.
Hurry up and get yourself registered.
Total prize money for the event is 1, 22,000/-
Prize for Photography Contest
1st Position: 10,000/-
2nd Position: 8,000/-
3rd Position: 5,000/-
Prize for Poster Presentation Contest
1st Position: 15,000/-
2nd Position: 10,000/-
3rd Position: 8,000/-
Prize for Case Competition
1st Position: 15,000/-
2nd Position: 10,000/-
3rd Position: 8,000/-
Prize for Short Film Contest
1st Position: 15,000/-
2nd Position: 10,000/-
3rd Position: 8,000/-