Online Event "Tales of a Luminary" Organized by MAAC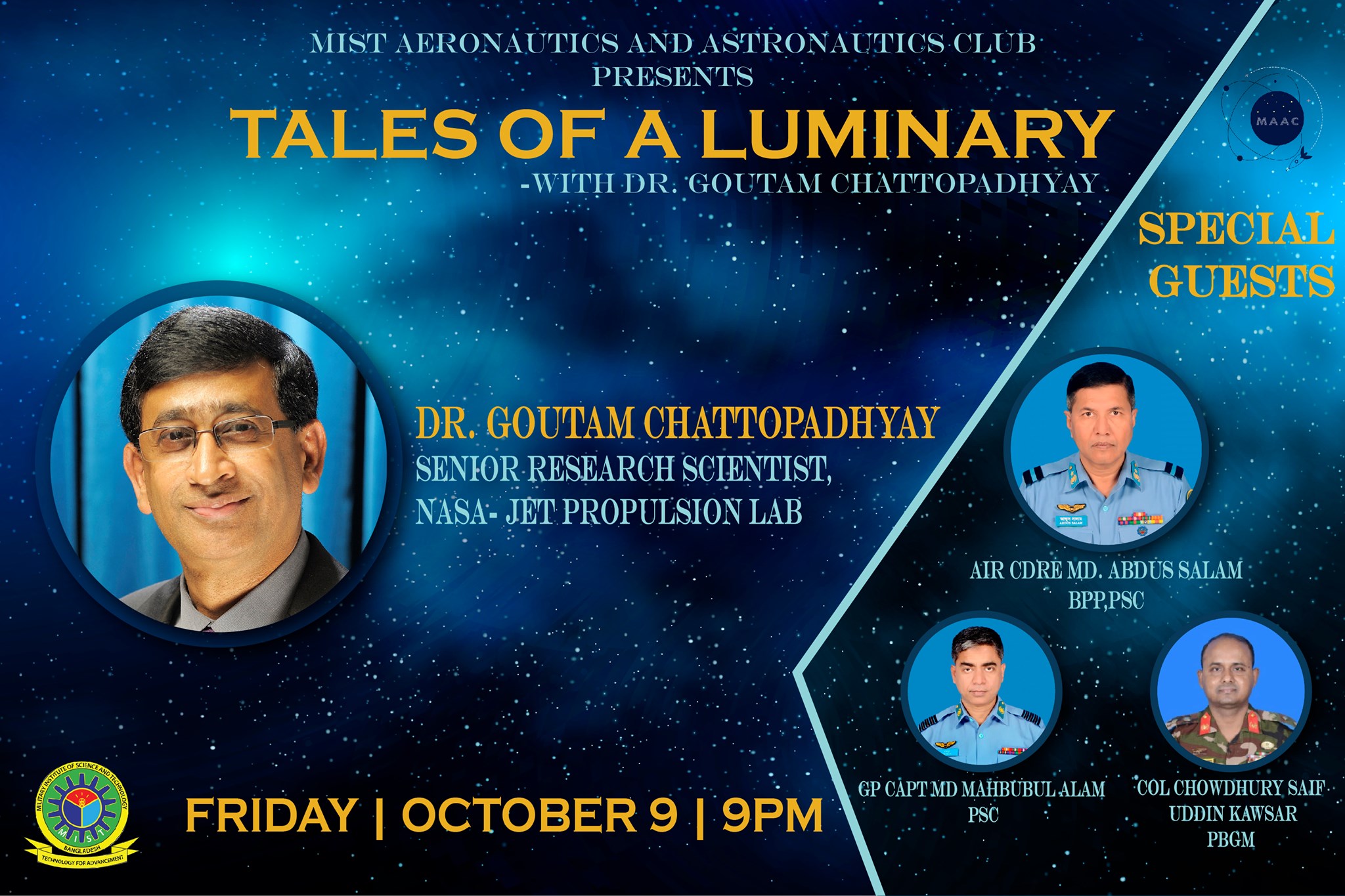 The online event, "Tales of a Luminary" was successfully organized by MIST Aeronautics and Astronautics Club (MAAC) on 9th Oct at 9pm.
Dr. Goutam Chattopadhyay was the speaker of the event. The special guests of the evening were Air Cdre Abdus Salam, BPP, psc, Gp Capt Md Mahbubul Alam,psc and Col Chowdhury Saif Uddin Kawsar, PBGM.
The students of Aeronautical Engineering Department as well as the other attendees have been absolutely overwhelmed to have Dr. Goutam Chattopadhyay sir among them. His profound words of wisdom and wide range of professional experiences have highly lifted the students' spirits and will surely remain as a memento of inspiration and enthusiasm in the students' future to achieve their goals.